THE 2017 EARNIE AWARDS
Recognizing excellence in design and retail across the children's fashion market for 2017.
New Brand:

 
Art & Eden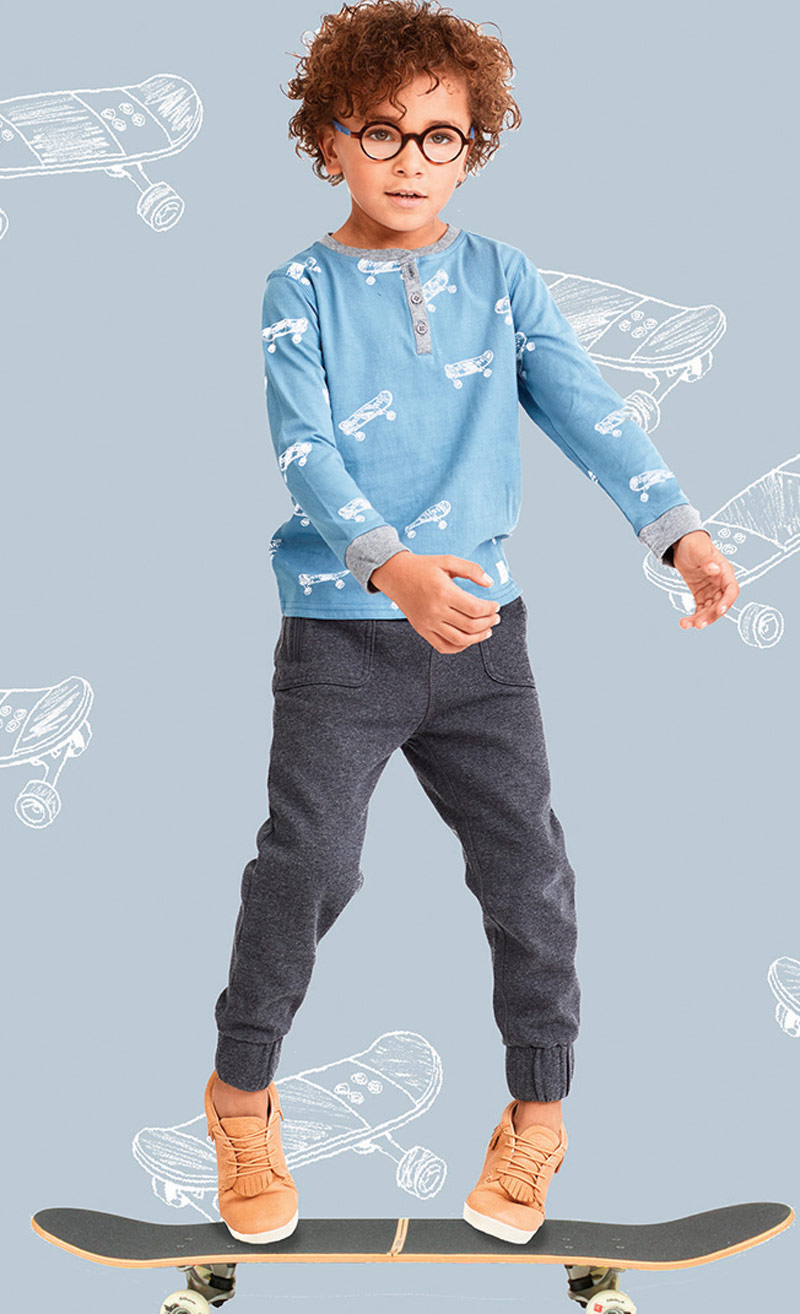 Susan Correa, founder and CEO of Art & Eden, set out on her new venture with an altruistic premise: to escape "the mindless pursuit of product and profit" when she launched the brand last January.  Art & Eden blends unique designs and conscientious manufacturing practices while donating a portion of proceeds to a range of charitable causes around the world.

Correa, who possesses more than 20 years of experience in the fashion business, says Art & Eden uses sustainable fabrics, biodegradable polybags for packaging and sources from factories that are certified for treating employees fairly. In addition, the company seeks to give back to kids in local and global communities. Art & Eden is a fully funded and registered as a public benefit enterprise. In fact, the company has already met its first year's goal for Global Impact, having supported a critical need in Central America by delivering 1 million multivitamins and 7,000 doses of Albendazole (used to treat parasites such as tapeworms) to children in need."Our goal is to make Art & Eden the best for the world while striving to be the best in the world—one step, one product and one community at a time," Correa says. "We believe parents have a right to know how their children's clothes are produced and where their money goes after their purchase."
Of course, the ability to do good stems from Art & Eden's success at the cash register. The brand is currently distributed in 300 stores across the U.S., Canada and seven other countries, and its fall orders doubled its spring total. Fueling the growth is Art & Eden's ability to stand apart from the competition with fanciful prints that feature low-impact dyes and sustainable fabrics. Other key design attributes include deep pleats and re-imagined pockets. Art & Eden's fresh, bright perspective is aesthetically inspired by the moods of nature, embracing printed themes such as flowers, birds and animals. "We are having immense retail success with both our boys' and girls' lines," Correa says. "Retailers are loving our quality, and customers are loving our prints and details."
Art & Eden's strategy has been highly calculated from the get-go. Prior to entering the market, Correa discovered that five major players in the U.S. accounted for 64.2 percent of the market, and most of the business was focused on gaining share by driving prices down. "If I wanted to enter the playing field with the giants, I had to take the road less traveled," she says. For Art & Eden that meant offering something unique style-wise as well as being a different type of company. For example, Correa says, the goods had to be affordable, but not at the cost of underpaying laborers and abusing workers' rights. It also means being innovative and current, but not at the pace of a turnaround that necessitates shortcuts that cause damage to the earth and its inhabitants. "We're not a one-directional, single-axis, price-driven choice," she says.
In keeping with Correa's vision to create a global lifestyle brand, Art & Eden has inked a licensing deal for a home and towel collection that will launch in 2018 in the U.S., U.K. and India, for starters. Beyond that, the brand is just getting started. Look for an expanded selection of childreswear styles, strong sales growth and more social outreach efforts for next year, according to Correa. "Art & Eden is part experiment, part life dream, part resistance and part social movement," she says. And while Correa's the first to admit that she doesn't have all the answers when it comes to launching a new company from scratch, Art & Eden's founding premise to make good and do good appears to be more than good enough. —J.L.
To read the original article click here